Price?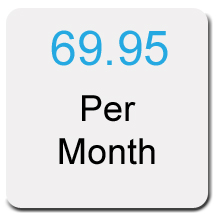 Winledge Corporate Payroll can be licensed for the low monthly fee of $69.95. This single fee includes your Windows desktop software license, unlimited toll free techinical support, all CRA updates and the on-line backup system.
Optionally you can purchase a regular software license, for $1,295.00 which includes your first year of support and updates.
Note: Winledge corporate payroll is designed for use on Windows Operating systems; all current versions are supported (Eg. 7,8,10)
Follow the link below for more information on the pricing options available.
Pricing Information...
Ready to buy? Subscribe now using the link below...